Blog
FAQ : EURO 2020 in Saint Petersburg, Russia
Saint Petersburg will host four matches of EURO 2020.
The matches schedule (local time):
Saturday, June, 13
22:00
Group B: Belgium – Russia
 
Wednesday, June, 17
16:00
Group B: Finland – Russia
Monday, June, 22
22:00
Group B: Finland – Belgium
Friday, July, 3
19:00
Quarter-Finals: Winner match 41 – Winner match 42 
Visa to Russia during EURO 2020
All fans who want to attend matches in Saint Petersburg must have a game ticket and a FAN ID.  A FAN ID is a laminated card with a photo and personal data of the owner. Together with a valid passport, a FAN ID serves as a visa to Russia. 
You can apply for a FAN ID on the website. To apply, you will need an identity card, as well as the ticket number or ticket order number for the match, which you can find on the EURO 2020 ticket portal.
With a FAN ID you are able to enter Russia multiple times from May, 30 to July,3 2020. You can leave Russia from May, 30 to July, 13 2020.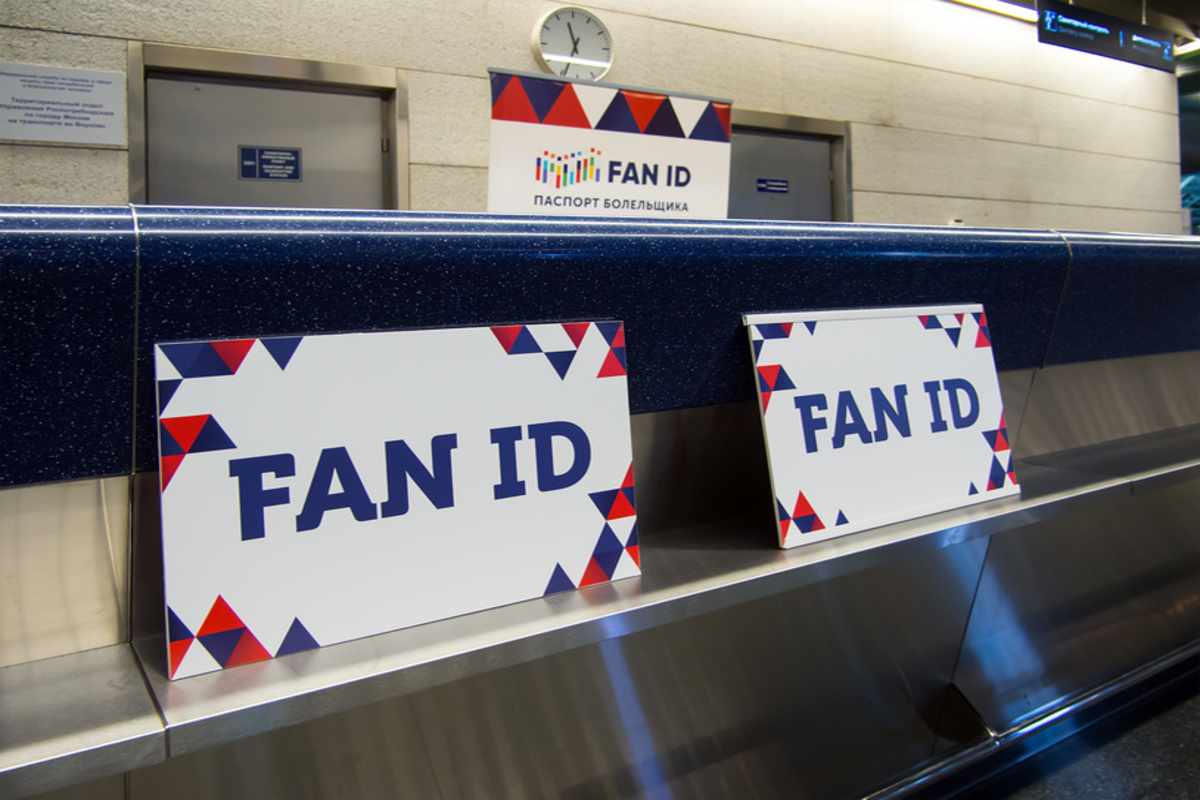 Local time – UCT +3:
UK, Portugal: -3 hours
Amsterdam, Rome, Munich: -2 hours
Bucharest: -1 hour
Baku: +1 hour
 
Local currency: Russian ruble. Very often you can pay by credit card, however it's always good to have some cash.
Supermarkets and shops in Saint Petersburg are open until late, some of them work for 24 hours. However the alcohol purchase is restricted, you can buy it from 11.00 until 22.00 only. In bars and restaurants there are no restrictions.
 
The weather in Saint Petersburg is not always welcoming. It often rains, so be prepared with a raincoat or umbrella. But in summer it's rarely hot, the sun won't probably burn you. 
Stadium: «Saint-Petersburg»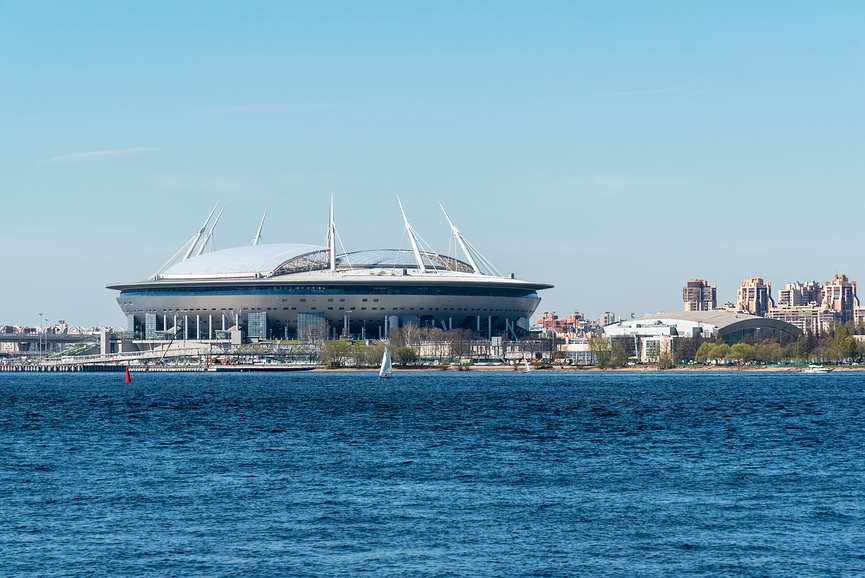 Capacity: 61000
The stadium was built by World Cup 2018 and now it's an official stadium of Petersburg's club «Zenit».
The stadium rules: you should remember that you can't get the bag larger than list A4 to the stadium. If you are not media (it means that you have your press accreditation), you can't take professional photo and video equipment with you on match. No food or drinks allowed to bring with you at the stadium, but you can buy food inside. The last but not the least – don't forget your FAN ID and tickets!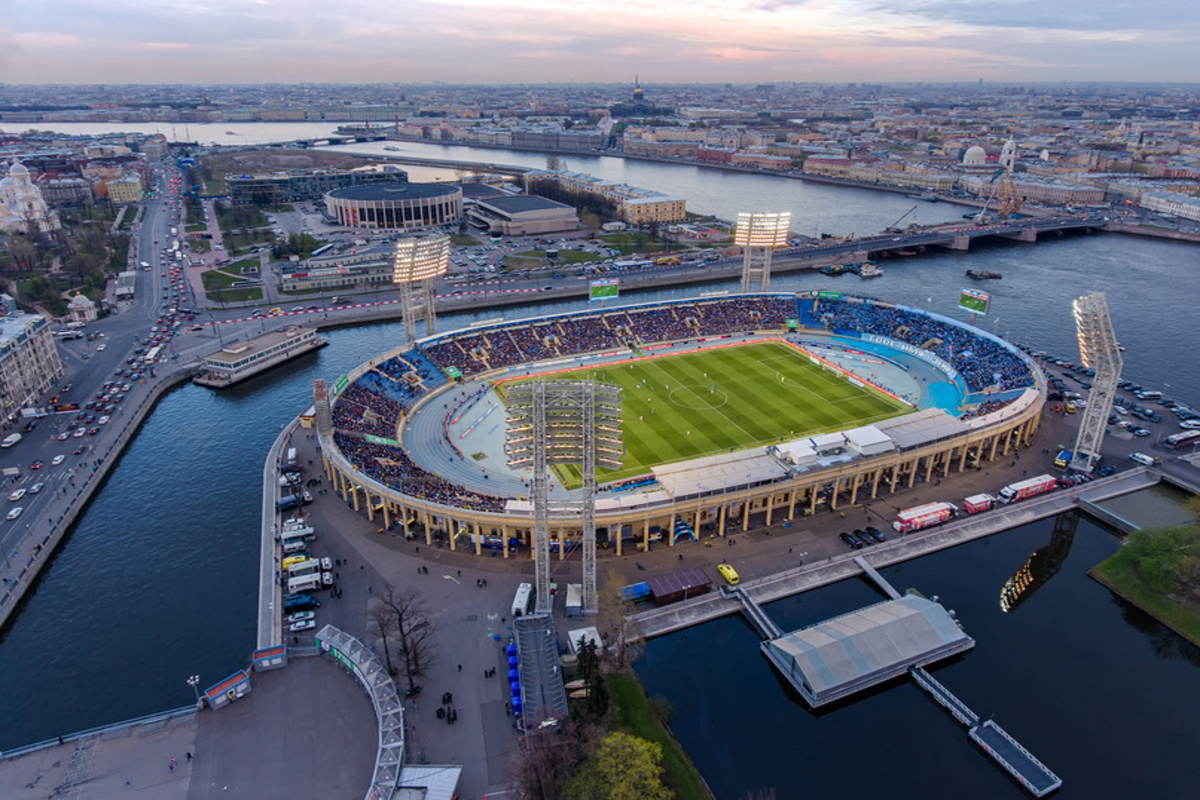 How to get to the stadium
The stadium is located on Krestovsky island (9 km from the city center). The fastest way to get there is by public transport. There will be shuttle buses organized from nearest metro stations.
There is no parking for private vehicles at the stadium. On matches days roads will be blocked around the stadium, so it's better to park your car closer to the transport hubs. The same applies for taxis – blocked roads will significantly complicate the route and you can be dropped off far from the stadium. 
What to see in Saint Petersburg 
Saint Petersburg can offer you a lot of opportunities to spend your leisure time. First of all, Saint Petersburg is famous for its beautiful architecture, white nights, bridges drawing, museums and arts and of course, picturesque suburbs.
In order to see the all beauty of the city you can take a boat trip which is very popular at summer or bus sightseeing tour (hop on hop off bus) or just walk around Nevsky avenue, Vasilievsky island or Kamenny (Petrogradsky) island. You can take the boat trip in the city center, almost at every canal there is a boat station which offers you various routes and excursion in foreign languages.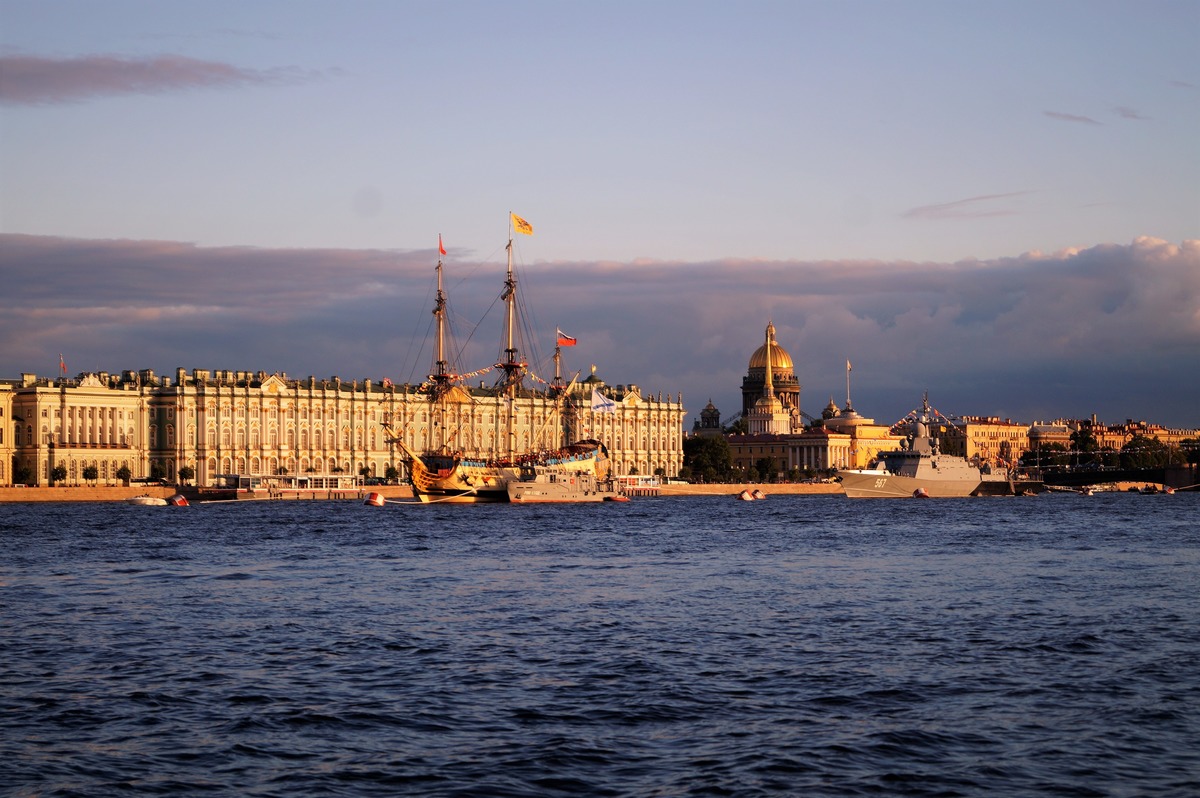 Hermitage is one of the largest museums in Europe, it definitely worth to visit it. In Hermitage you can find all kinds of art you like from the Egyptian mummy to Van Gogh.
Peterhof or Petrodvoretz is magnificent park and garden complex with fountains which was created by Peter the Great who aimed to go French Versailles up. And he was quite successful, you can check it with your own eyes.
Tsarskoye Selo (Pushkin) is another famous suburb of Saint Petersburg.  The Catherine palace with legendary Amber room is located in Tsarskoye Selo. Besides, you can walk in a gorgeous park.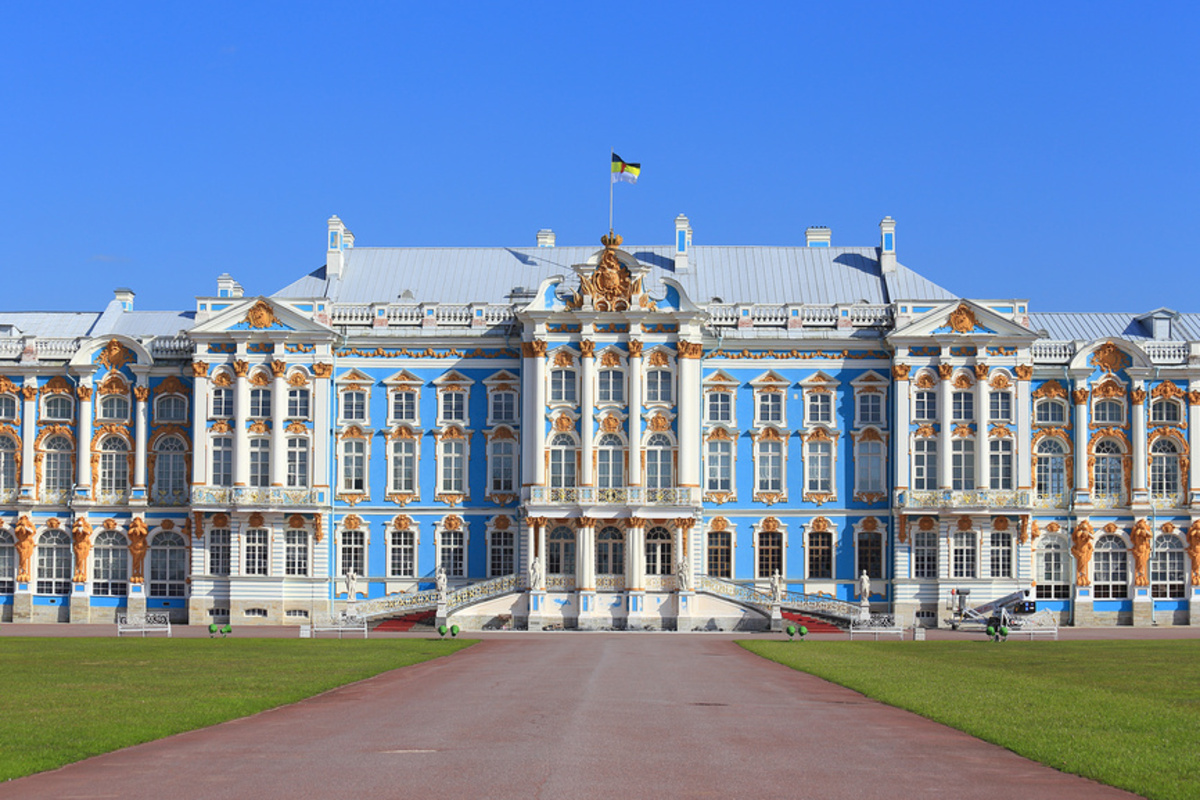 Saint Petersburg offers you numerous cafes and restaurants at every taste.
There are special locations in Petersburg where locals and city guests love to go out. You can visit Vasileostrovsky market where you'll find many small cafes and restaurants under one roof. Rubinshteine str, Zhukovskogo str, Nekrasova str are famous for their night life, there you'll find a lot of different bars which are usually overcrowded. 
Where else to go in Russia? 
If you have enough time to stay in Russia, you can visit also other attractive locations.
First of all, you don't need to go far from Saint Petersburg as there are historical and natural monuments in Leningrad region. For example, Kronshtadt – city-port near Saint Petersburg, you can visit there forts and other monuments of Russian naval history. Or you can go to Pavlovsk and Gatchina to see the palaces of Russian emperors and to walk in magnificent parks.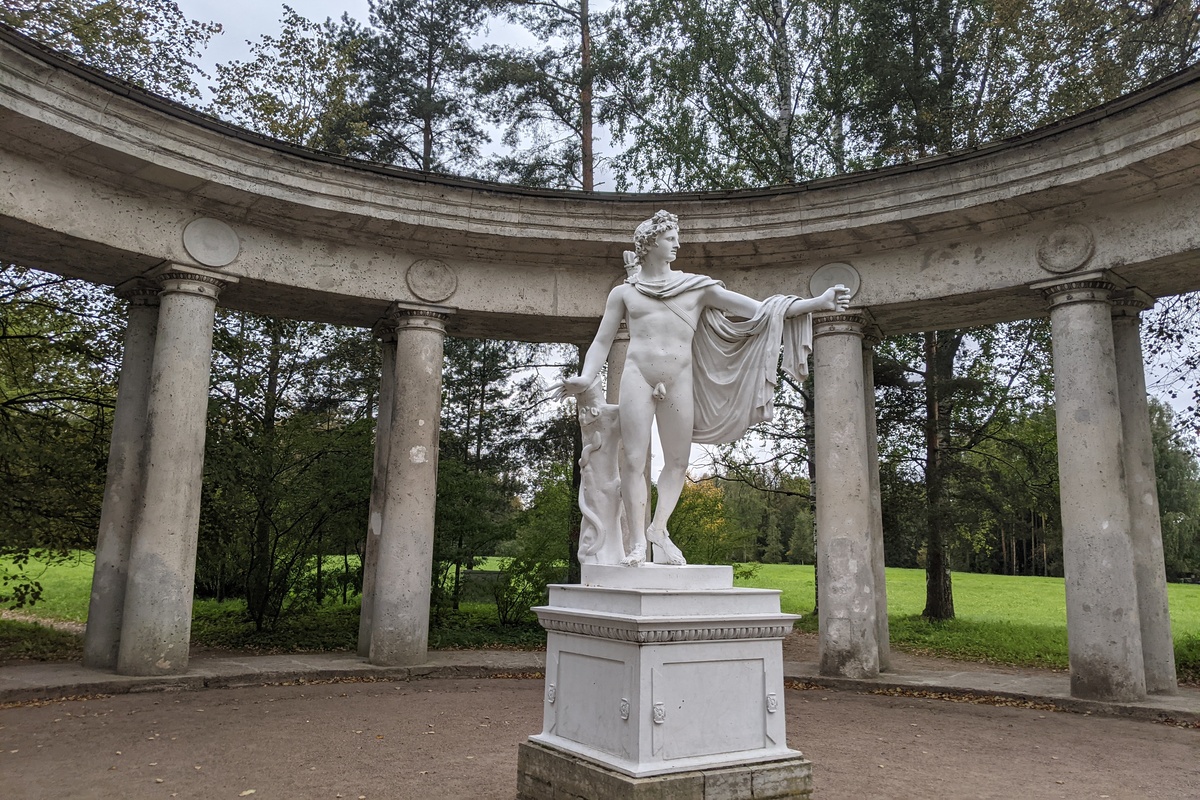 The neighboring region to Saint Petersburg is Karelia Republic. There is a high-speed train from Saint Petersburg to Karelia's cities (Petrozavodsk, Sortavala and others). Karelia is famous for its beautiful nature: lakes, rivers, rocks and forests. You can visit Ruskeala – incredibly beautiful and modern mountain park in one of the most picturesque places in Russia. Fishing and hiking as well as picking berries and mushrooms in forest are perfectly suitable for Karelia.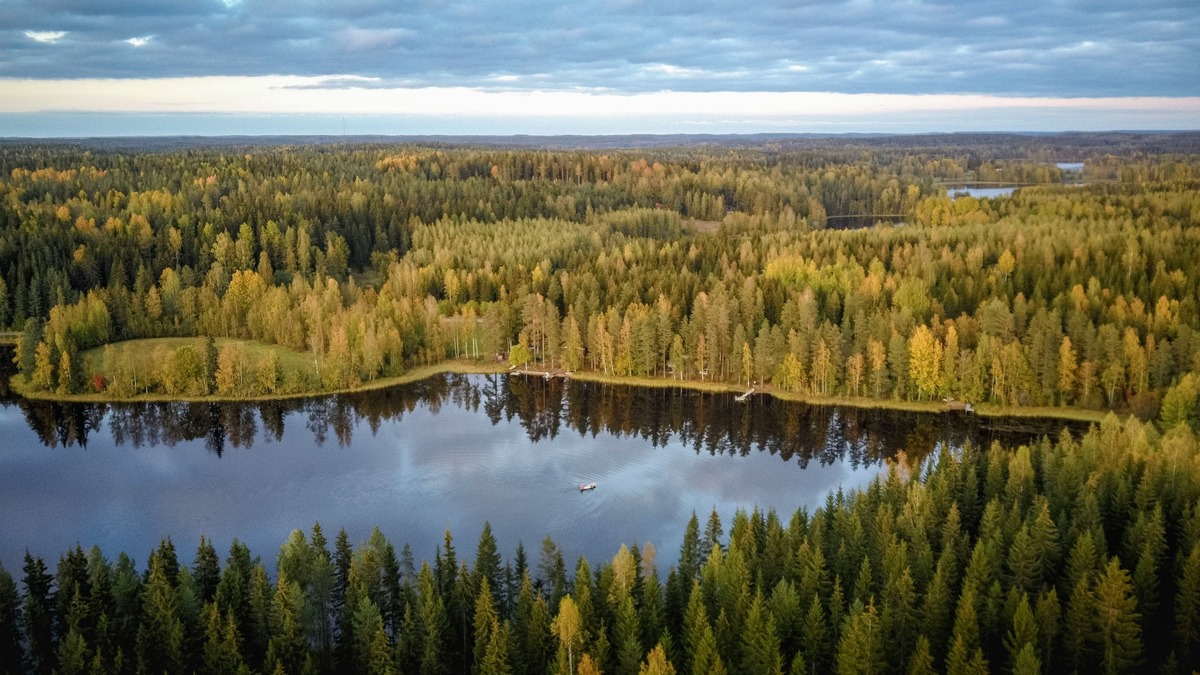 It is also easy to get from Saint Petersburg to Moscow. There are high-speed trains «Sapsan» which operate several times per day. It takes around four hours to get to Moscow. There also night trains which will drive you for 7-9 hours, but there you can get real Russian experience.