Blog
What to see in Saint Petersburg – for the first and for the second time
Saint Petersburg known also as Northern capital or Northern Venice suggest you numerous touristic attractions – architecture, museums, art – and of course special atmosphere of the city. Travelers can now visit Saint Petersburg and its neighboring region, the Leningrad region, using a simplified e-visa mechanism which allows you to spend up to 7 days here. Below we suggest you "must seeing" attractions in Petersburg for short visit and a kind of unusual ones for longer staying.
Nevsky prospect
Nevsky prospect – is the main artery of the city. You can take a city bus or hop on hop off bus or just walk along the prospect which is 4,5 km long. Nevsky crosses several rivers and you can take a pictures with famous "horses" on Anichkov bridge. Besides beautiful buildings, design by famous architectures of XVII-XVIII centuries, there are museums, theatres, as well as stores, restaurants and cafes. Nevsky is never sleeping prospect, whenever you go there, you'll face a lot of people, street musicians, rollers, cars etc.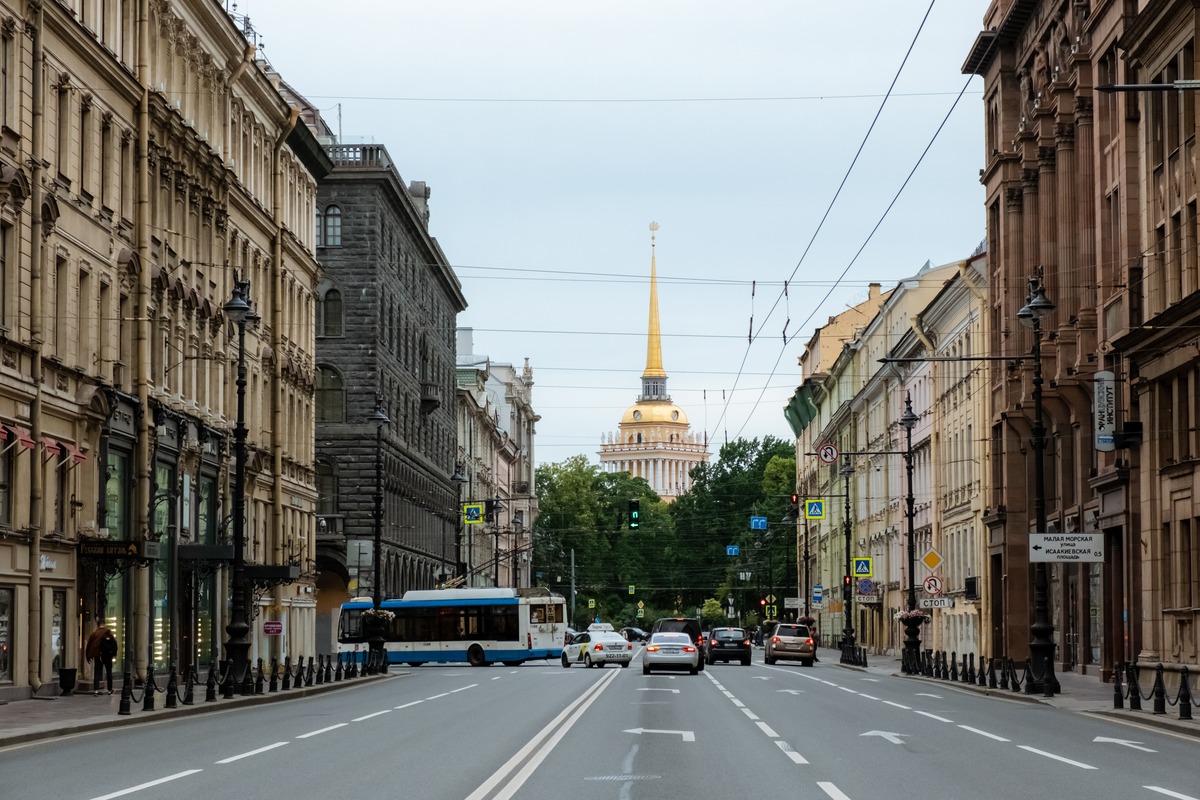 Hermitage
Hermitage – the largest in Russia and one of the largest museums in Europe, which was born in 1764 as a private collection of Empress Catherine II. The museum's collection includes about three million works of art and artifacts of world culture, from the Stone Age to our century. Be prepared to spend there hours, but it won't be enough, because to see the whole collection you'll need more than five years. In hot season, on the weekends and during public holidays it is likely to stand in a queue to get in to museum. However, you can also buy tickets online or in special tickets machine that can save your time.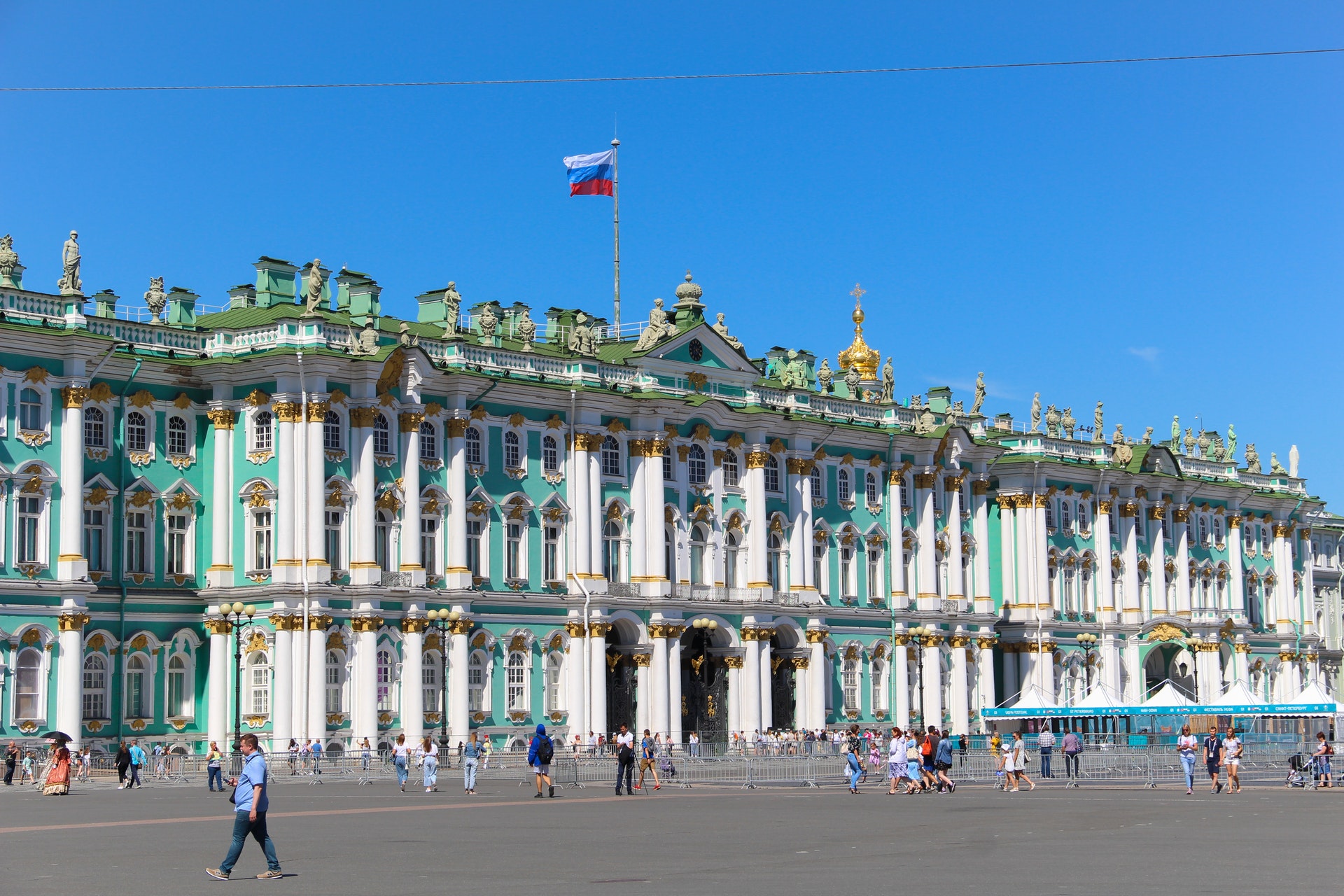 The boat trip
The boat trip is another visit card of Saint Petersburg. There are more than 90 rivers and canals inside the city and more than 400 bridges. You can choose different routes and different types of boats. You can always book an excursion in English or other languages or get an audio guide. The routs go through historical locations along magnificent palaces and museums. You can sail to the main river – Neva or even to the Gulf of Finland.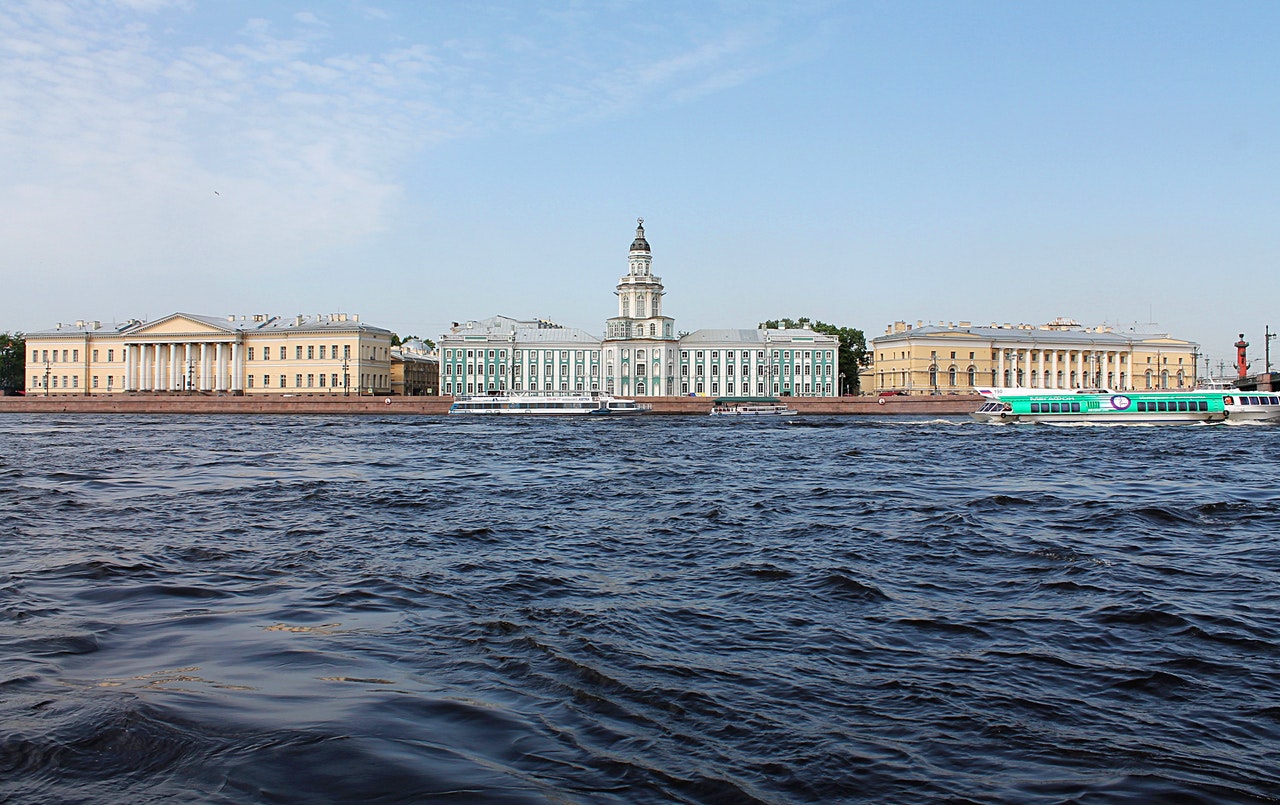 The bridges
From April until late October there is a navigation by Neva river, it means that the bridges across Neva are drawing at night. This spectacular event attracts a lot of tourists and city guests in summertime. The most popular period of time is during white nights, when it's almost never dark.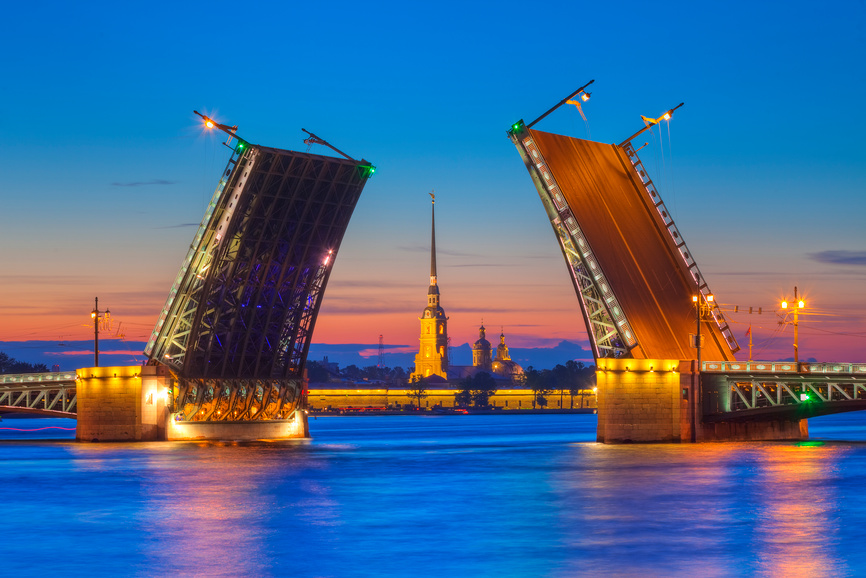 Kazan Cathedral
Kazan Cathedral is one of the largest Cathedral in Saint Petersburg. It was built in the beginning of XIX century and after the War with Napoleon became a symbol of Russia's military glory. Today it is a functional church as well as museum.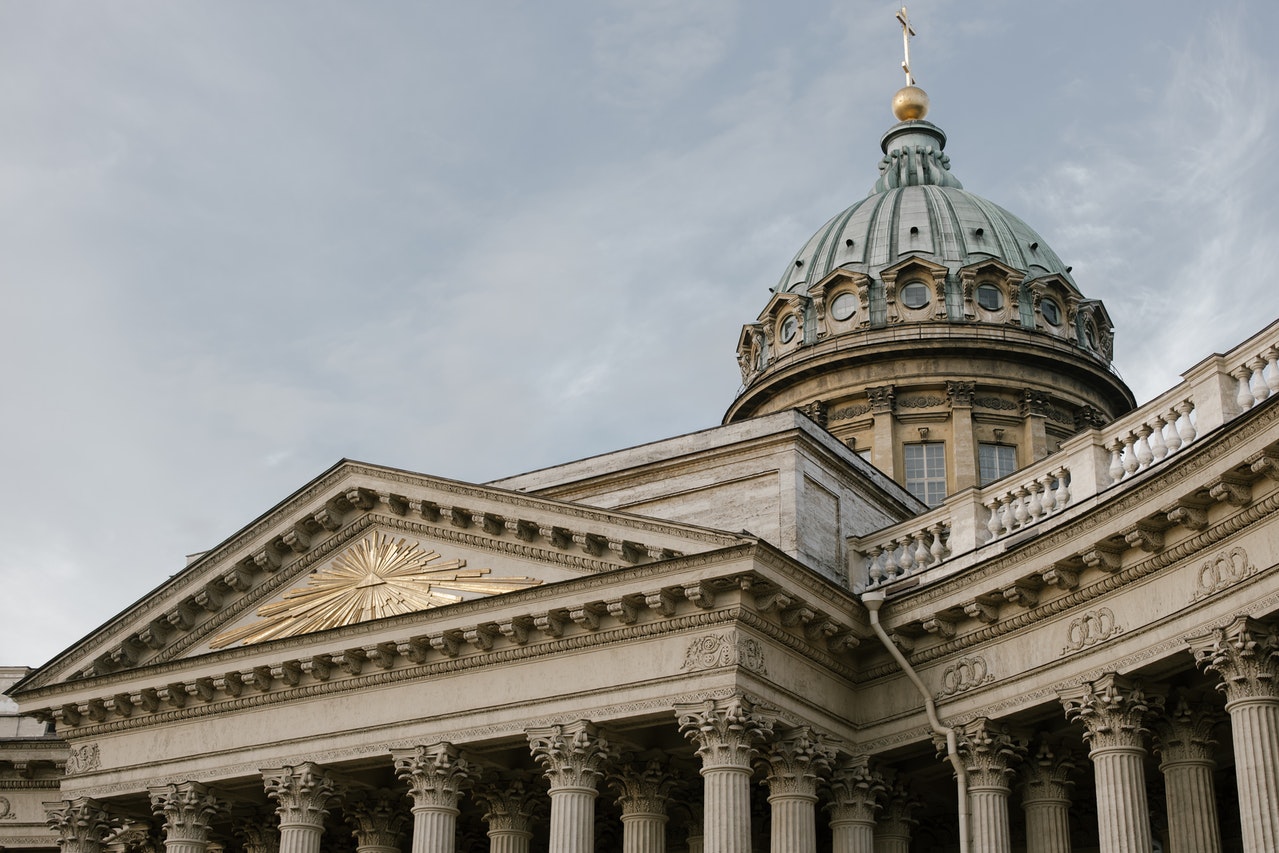 Isaac Cathedral
Isaac Cathedral is the largest cathedral in Saint Petersburg, which is a museum now. It was designed by French architect A. de Montferrand and turned out to be incredibly expensive for the Petersburg government. It also took more than 40 years to construct the cathedral. But now we have a piece of real art on the Isaac's Square. The dome rises 101,5 meters. You can walk up and see amazing city panorama.
Church of the Savior on Blood
Church of the Savior on Blood is one of major sights of Saint Petersburg. The church got its name after attempted assassination on the Emperor Alexander II in 1881 at this location. The church construction was funded by imperial family.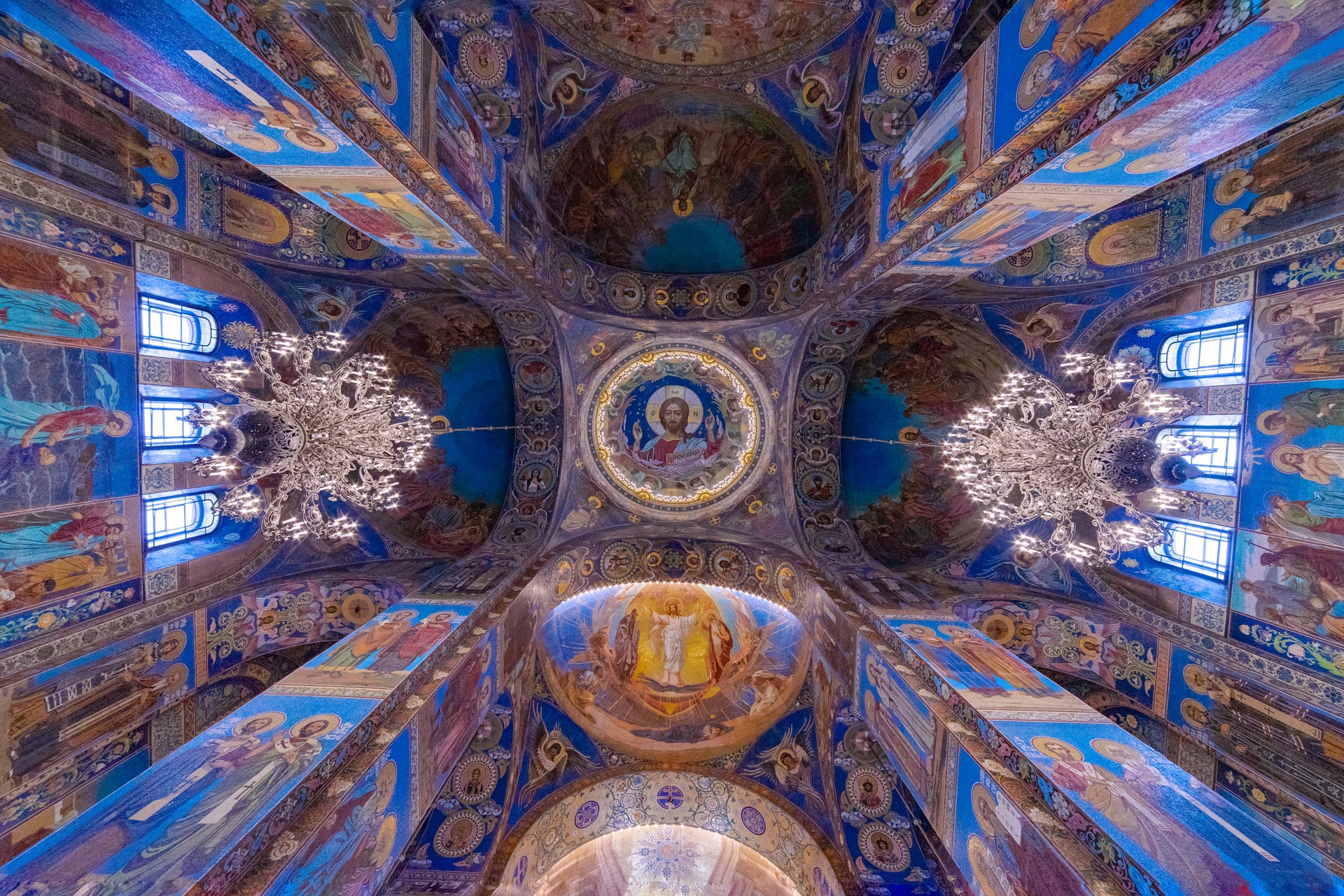 Aurora
Aurora is a 1900 Russian protected cruiser, currently preserved as a museum ship in Saint Petersburg. Aurora was built in Saint Petersburg for service in the Pacific and served during the Russia-Japan War. Aurora survived the Battle of Tsushima and was interned under US protection in the Philippines, and eventually returned to the Baltic Fleet. Aurora played significant role in Russian history because one of the first incidents of the October Revolution in Russia took place on the cruiser Aurora, which reportedly fired the first shot, signaling the beginning of the attack on the Winter Palace. Today cruiser Aurora is a museum open for everyone.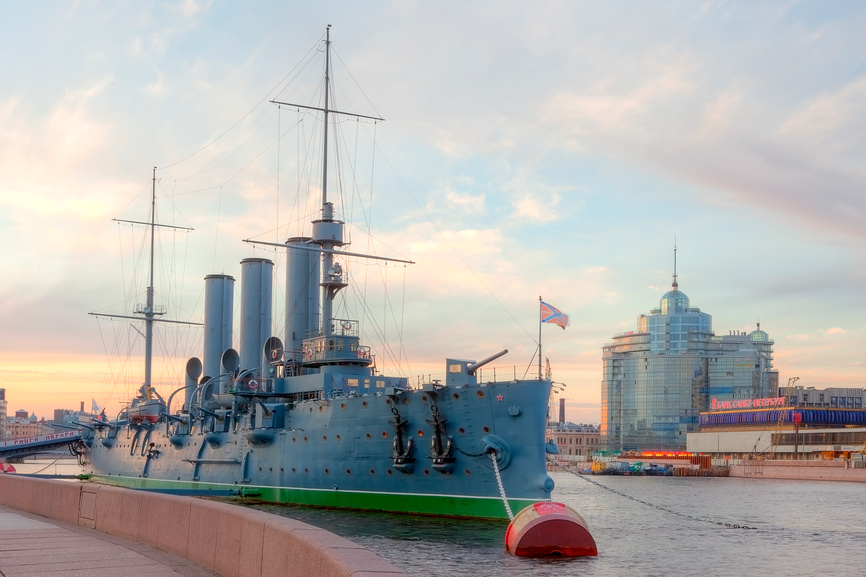 Peterhof
Peterhof or Petrodvorets is world famous palace and gardens complex with fountains. From May to September you can get into the park with fountains which are numerous. Not surprisingly that Peterhof is one of the most popular tourist's attractions what means that in the hot season it is overcrowded. We would recommend you to consider may or September for visiting Peterhof.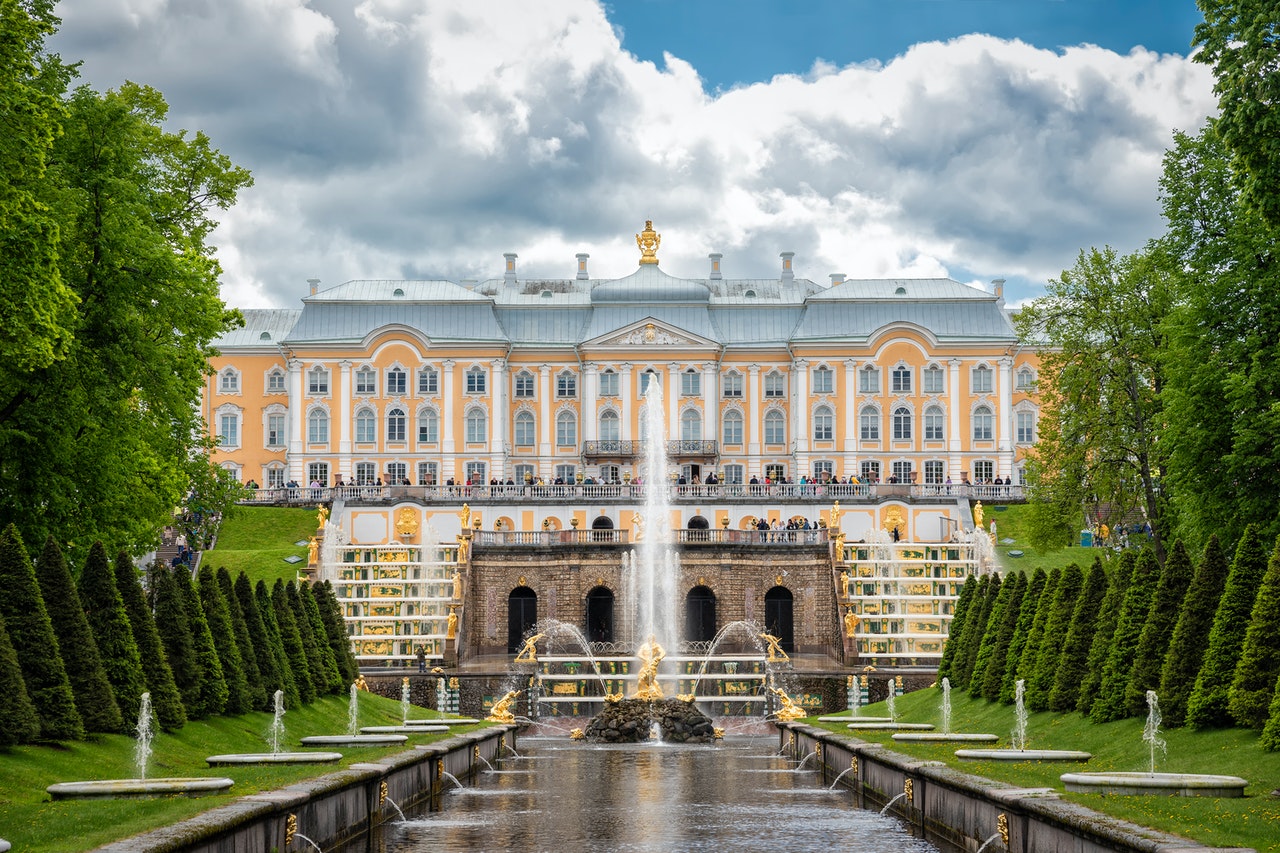 Tsarskoye Selo (Pushkin)
Tsarskoye Selo, and now the city of Pushkin, is the second most popular suburb of Saint Petersburg. Here is the famous Catherine Palace with a beautiful Amber Room, as well as a magnificent park. The Amber Room is specifically liked by Chinese tourists due to their particular attitude to amber. That's way it is very hard to get to Catherine Palace in summer, because most of the excursion time spots is booked by the Chinese touristic groups.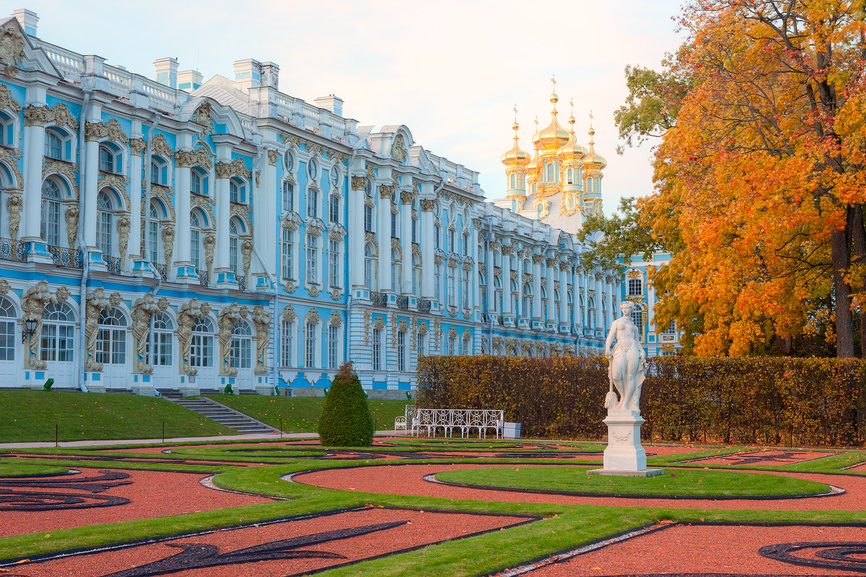 If you have already being in Saint Petersburg and seeing main touristic attractions, there is much more to discover in the city and Leningrad region. These are just some of our recommendations:
Faberge museum
Opened in 2013, the Faberge Museum in Saint Petersburg became the first non-state museum in Russia named after the famous jeweler. It is located in one of the most beautiful palaces of Saint Petersburg – Shuvalovsky Palace on the embankment of the Fontanka River.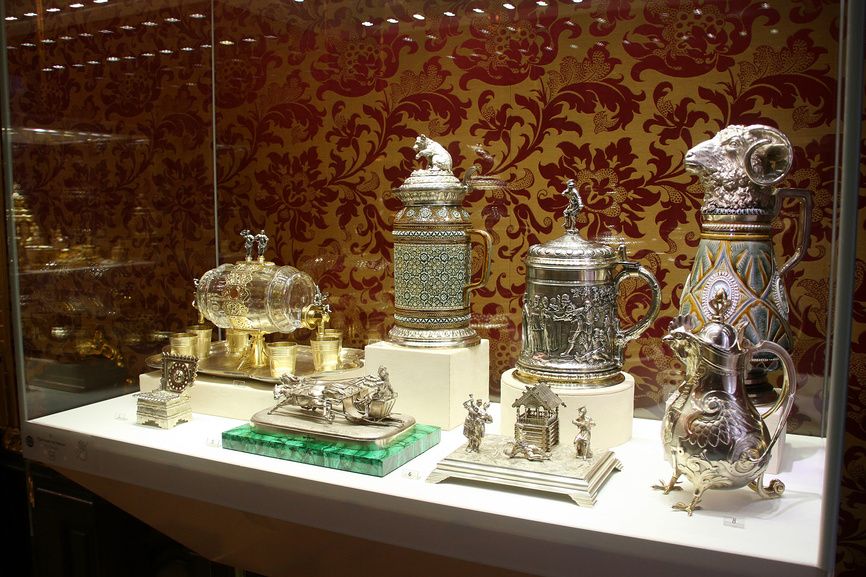 Yusupov Palace
Yusupov Palace is a cultural heritage, famous also as a place where Grigory Rasputin was killed. There is a special exposition devoted to this event.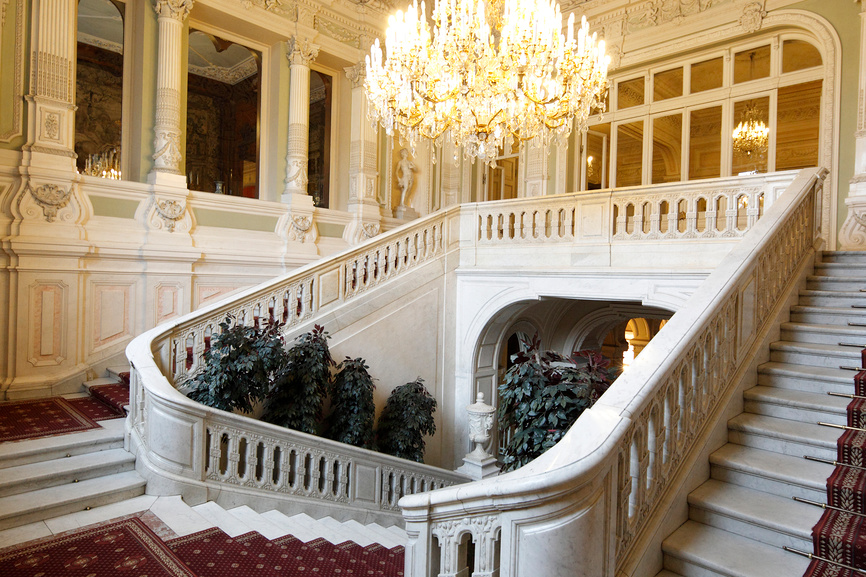 If you have a lot of time or have already been to Saint Petersburg more than once, visit the Leningrad Region. This region with ancient history also holds many places worth visiting.
Kronshtadt 
Kronshtadt is city-port in Russia. It is located on the island Kotlin and its history rooted in Peter the Great era. You can also visit famous Kronshtadt forts if you take a boat trip.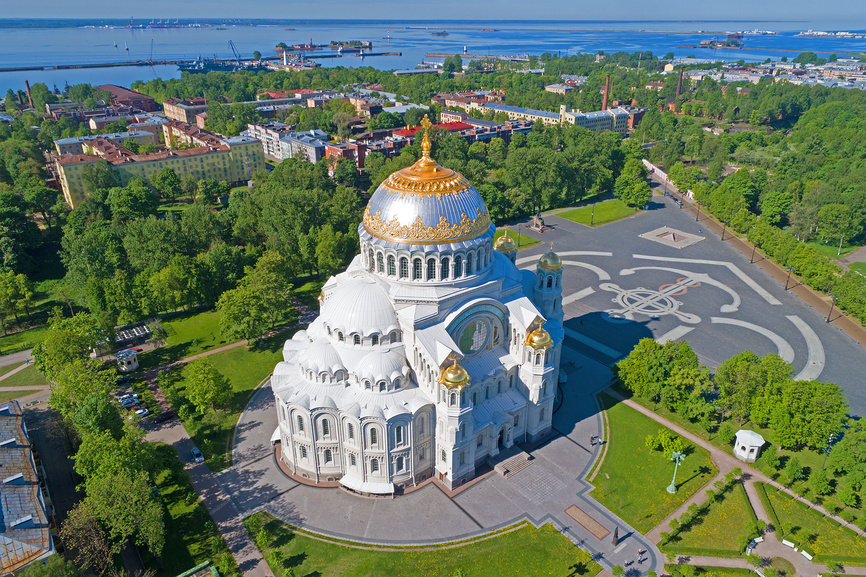 Oreshek fortress
Oreshek fortress (Shlisselburg) was built in 1323 and during eight centuries has been linked to the Russian history. The fortress is located on Ladozchskoe lake and it had strategic importance during the war with Sweden.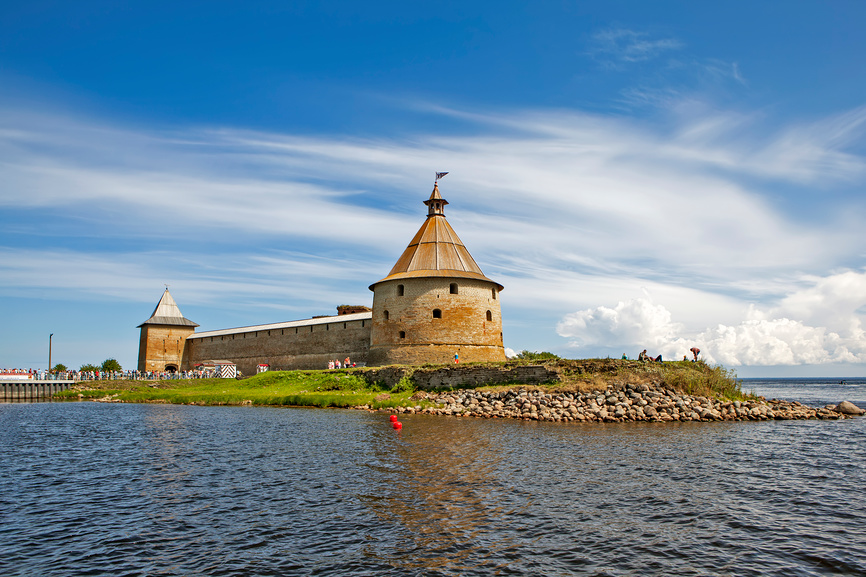 Vyborg, Park "Mon Repos"
Vyborg, Park "Mon Repos" is an English landscape park in the northern part of the rocky island in Vyborg. The park lies along the shoreline of the Vyborg Bay and occupies about 180 hectares (440 acres) of land.